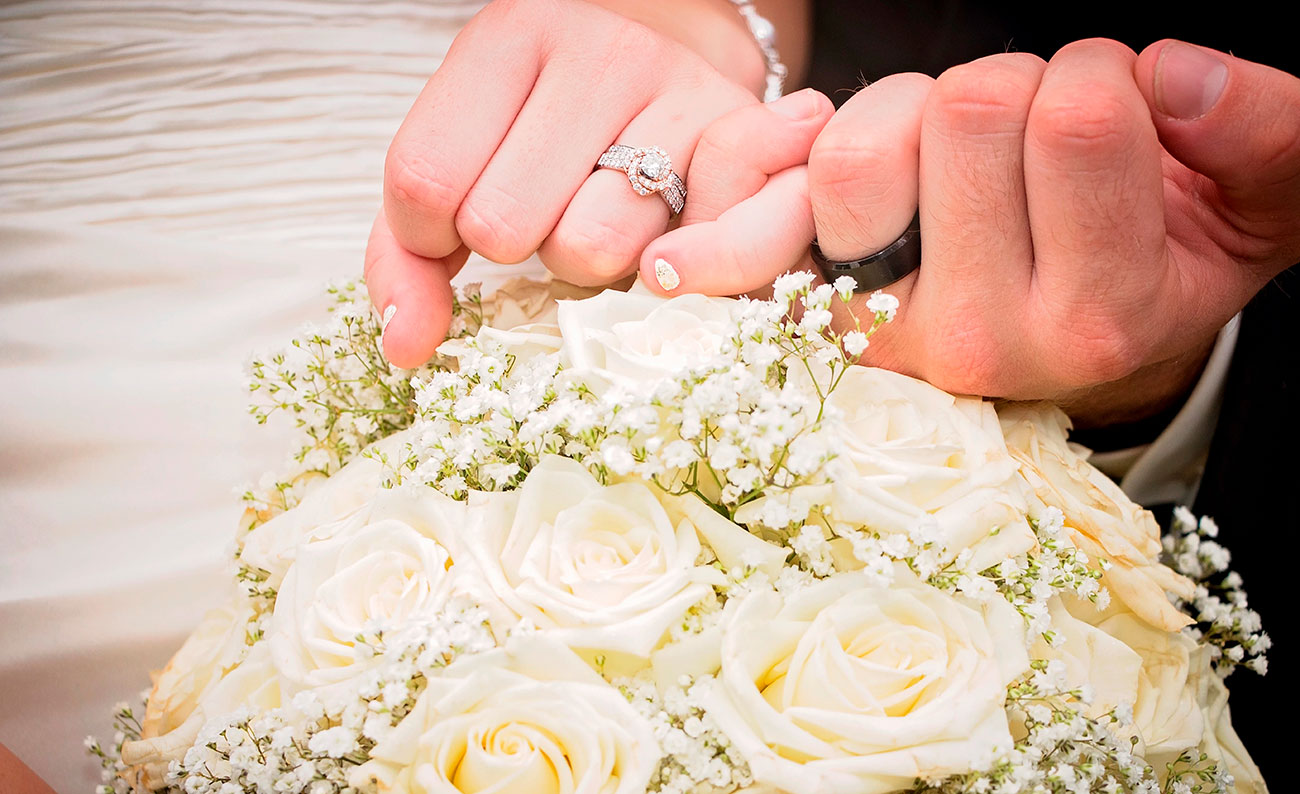 Use Your Imagination
As a wedding photographer it never fails. I constantly see brides, and grooms struggling to get their wedding vows right; or even written for that matter.
It seems to be a common issue, couples make it through all the planning and bookings in an effort to get things ready for the "I do" day. However, they almost always look over what they will say when it comes to the "I do" moment. Some will leave it up to the officiate, while others will be bow tie in hand writing those final words.
Although we are a society of go, go, go, it's important to take time and remember what got us to this moment, and then put them into understandable words with emotion… sorry guys, but this is the one day where being mushy won't affect your man-card status. We have to have a one-on-one session with ourselves and reflect.
What things has this person done that made me fall in love?
When the moment you realized this was the one person for you?
Can you go to bed and wake up every day next to this person? Even when you're mad?
How can I make this person's life even better?
And finally, how do they inspire you to be better?
I know these all sound like Dr. Phil questions, but these are some of the most important things you could ever ask yourself. Most importantly, these are also some the most important questions you will ever answer.
However, in no way is everybody a wordsmith. Not everybody can pick up a pen and write like Susan Elizabeth Philips or Lorelei James, but something has to be said… the words must be found!!!
So I have taken the time and found some the all-time best vows, (in my opinion), that may help you find the perfect inspiration for your own special moment. Hope you enjoy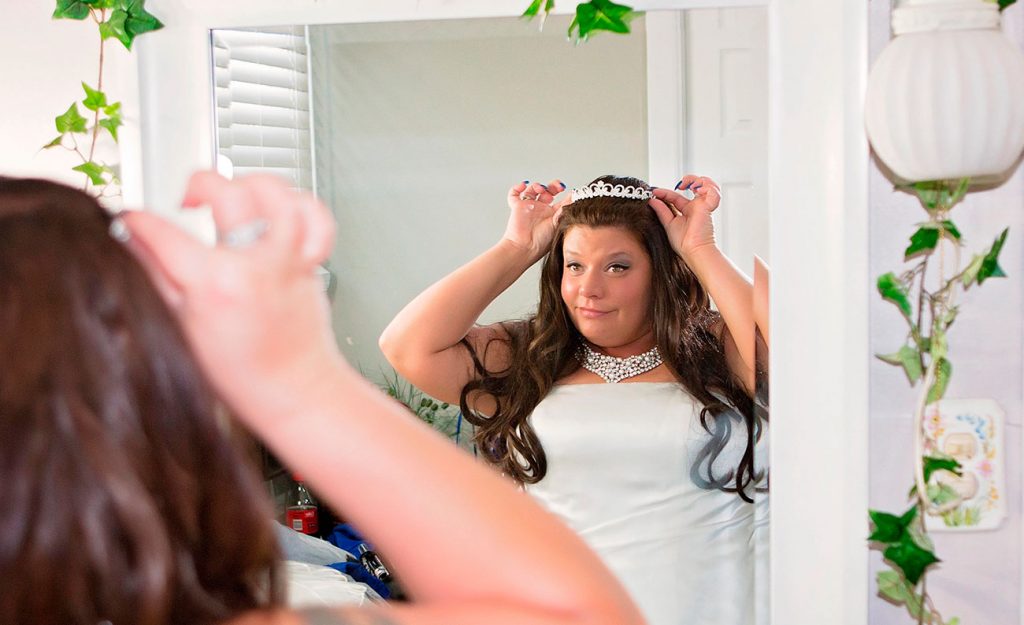 bride looking in mirror while adjusting her tiara
If you're old like me, there is no way you don't remember the biggest wedding 2000 when David and Donna finally said "I do."
Beverly Hills 90210: David Silver & Donna Martin
David: When was it that we fell in love? When we were 18? 16? Maybe 10? I don't know 'cause the truth is I can't picture a time when I wasn't in love with you. I always knew you were the one that could look into my eyes and see my soul. I don't question your commitment to us and I know there's nothing that we can't work through. And I accept you as my partner and as my best friend above all others. It's a miracle to find the kind of peace and happiness that you've given me, and in honor of that miracle, I pledge before our family and friends to love and to cherish you forever.
Donna: I look at you and I see my best friend. Your energy and your passion inspire me in ways I never thought possible. Your inner beauty is so strong that I no longer fear being myself. I no longer fear at all. I never thought that I could find someone to love that would love me back unconditionally. And that I realized that although we are often apart, you are always with me, that you are my soul-mate. You give me purpose when I feel I have none. Without you my soul would be empty, my heart broken, my being incomplete. I thank God every day that you were brought into my life, and I thank you for loving me.
(In all fairness this next couple never actually made it to the "I do," but the words spoken by Preston Burke to
Christina Yang on Grey's Anatomy was definitely a cry-able moment:)Grey's Anatomy: Preston Burke & Christina Yang
"Christina, I could promise to hold you and to cherish you. I can promise to be there in sickness and in health. I could say till death do us part, but I won't. Those vows are for optimistic couples, the ones full of hope, and I do not stand here on my wedding day optimistic or full of hope. I am not optimistic. I am not hopeful. I am sure. I am steady. And I know that I am a heart man. I take them apart. I put them back together. I hold them in my hands. I am a heart man. So this I am sure. You are my partner, my lover my very best friend. My heart beats for you and on this day, the day of our wedding, I promise you this. I promise you to lay my heart in the palm of your hands. I promise you me."
(And staying on Grey's Anatomy for just a second longer, we cannot forget the simple yet beautiful words of Dr. Derek Shepherd (McDreamy for you fans out there) to Dr. Meredith Grey:)Grey's Anatomy: Derek Shepherd & Meredith Grey
(Side note: His words were left on a post-it note.) "To love each other even when we hate each other. No running–ever. Nobody walks out no matter what happens. We'll take care of each other even when we're old and smelly and senile. This is forever."
(OK, I am showing my age one more time here and I am definitely at risk of losing my entire man card, but if you ever watched Buffy the Vampire Slayer, you have to remember when Spike put his heart, sort of speak, on the table for Buffy by these beautiful words:)Spike to Buffy (Spuffy for Life!)
"When I say, 'I love you,' it's not because I want you or because I can't have you. It has nothing to do with me. I love what you are, what you do, how you try. I've seen your kindness and your strength. I've seen the best and the worst of you. And I understand with perfect clarity exactly what you are. You're a hell of a woman. You're the one."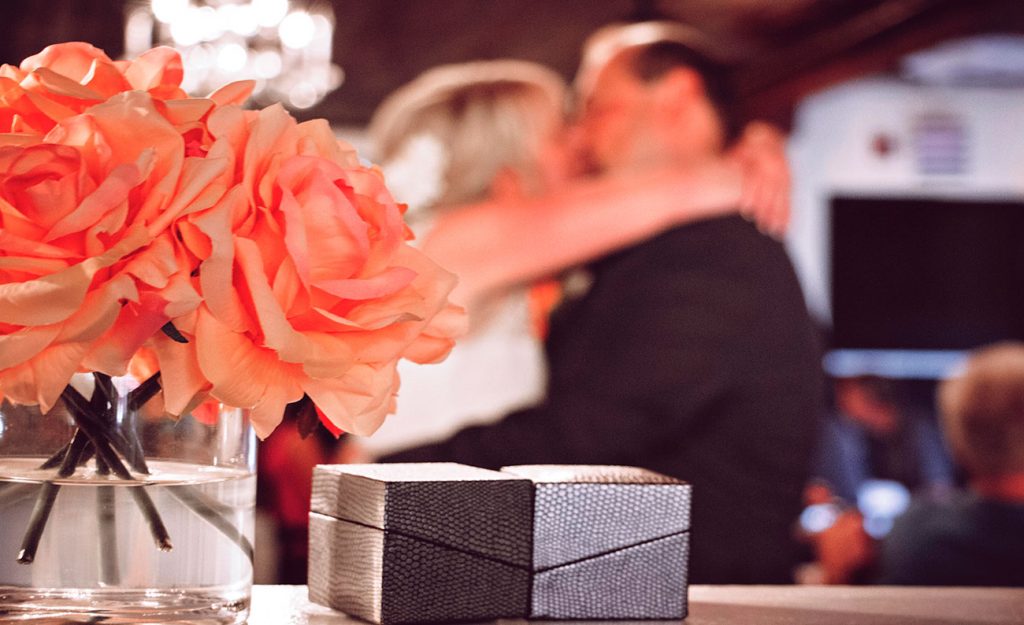 I hope these help, even if for nothing more than a laugh. However, remember this. You fell in love with this person for a reason. You decided to love this person for the rest of your life for a reason. Simply, remind them. Tell them all the great and wonderful things they did to get you to this moment right here! Then promise them to spend the rest of your life making them feel how you do right now; frantic and in love.