I am an international wedding & family photographer who loves capturing the joy of newly wedded couples and families in their purest form. Life for me is about personality and embracing the moments we are given.
Based just outside St. Louis, MO with my equally goofy friend & fellow photographer Jay Johnson. We are a duo team committed to enriching the lives of couples and families by way of photography. While we both share in personalities and energy, we also bring balance and artistry to each other. While some label me more the strategist and "outside the box" thinker, Jay is equally the architect and generalist of the company.
I've been a wedding photographer for eight years, photographing throughout the U.S. and remote parts of the world, and have worked a long side of some the world's top photographers.
Outside my life as a business owner and photographer, I am a father of four highly energetic children, and husband to the most understanding and beautiful woman in the world. We love traveling and seeing new sites, as well as hunting for those forgotten desolate locations, and arguing over what's for dinner.
In our home, we believe in being passionate, entertaining, truthful, and leaving the world better then we inherited it. I teach my children that life is about making an impression and to set out to build positivity and fun around those they encounter.
I vow to bring that same approach and thoughtfulness to your photographs.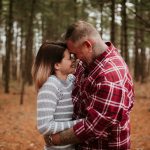 Life with My Wife
The longer she and I are married, the more I wonder how drunk was she to say yes? I am a handful to live with, and I am always looking for new ways to embarrass her, but nonetheless she loves me till death do us part… or she smothers me with a pillow in my sleep. However, I see her with humility in my heart and quiet admiration because without her, I would only be half of myself. We've had 14 years together, and if I can manage to keep her away from the knives, forever to remain.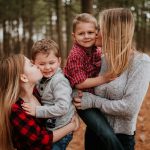 Life with My Kids
They are 17, 12, 6, and 5, and are all still alive… Say what you will but with two daughters, and two Irish twin boys, it's a surprise any of us survived. However, they are my youth, and my inspiration.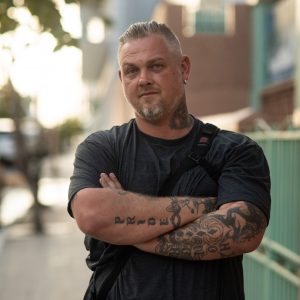 Things you should know about Shane
He is an advocate for all things taco

He has watched all the Harry Potter movies, and sings Disney songs in the shower, while dancing with a toothbrush microphone.

Go-to cocktail: Tito's & Lemonade

Favorite movie: Happy Feet

Favorite TV Show: Naked & Afraid/Family Guy…. It's a tie

Favorite Book: Strange History

Hidden talent: Changing the words of songs and making them completely un-hear-able again

Pets: French Mastiff/Bully named Jaxson – A Siberian Husky named Misty – and two Teddy Bear Hamsters named Brownie & Butterscotch.

Favorite quotes:
"You can't bite your own teeth. You can't taste your own tongue. And you can't touch the tip of [your] finger with the tip [of the same] finger. And that is why there is always an element of profound mystery in the problem of who we are." — Alan Watts
"If we are lucky, we will savior two kinds of adventures in our lives. The ones written in the sands, only existing till the rise of the tide, and the ones written in the stars, built with vitality, energy, and balance. ~ Shane Michael